Hymen Repair India, Chandigarh, Punjab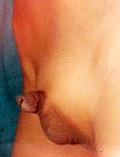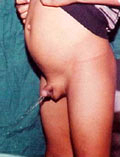 Such deformed genitals can be improved.
Common causes of hymenal ring disruption are: sexual intercourse, strenuous physical activity or tampon use.
For several personal or cultural reasons a woman likes to restore intact, tighter hymenal ring. Using a special surgical technique at this centre we repair and tighten the hymen to a more intact, virgin-like state. In most cases, the surgery is virtually undetectable after complete healing, and patients are very pleased with our final results.