Burns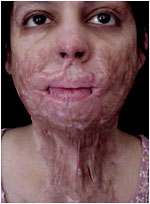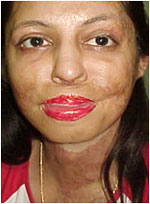 These burns defects can be treated.
Acute or fresh burns from direct flames, hot liquids, acids, electricity flash etc. require urgent care. In some instances skin cover is required within a few days to prevent life threatening complications. During the course of healing after burnt skin or slough has been removed urgent skin cover can prevent bad contractures and ugly scar formations. Some patients report very late with extensive scars and functional deformities. All such cases require one or several plastic surgery procedures to correct the defects.
Results of the surgery:
Plastic surgery for burns is not only life saving at times but prevents several complications. Aesthetics of the burnt part is improved.
Lost functions like normal movements of any part which are vital for daily chores are effectively restored. The inactive depressed burnt victim can be brought back to society mainstream by plastic surgery procedures.