Moles and Birthmarks Removal India, Chandigarh, Punjab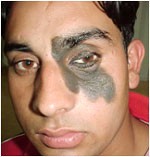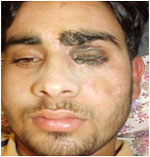 Black or hyperpigmented large moles or nevus are present any where on the body. These may be hairy when they are termed as hairy nevus. There can be red or pigmentary lesions that are either raised or flush with the skin surface. These are abnormal lesions arising from blood vessels and are called haemangiomas.
The surgery is mainly done for cosmetic purpose or if the lesion is growing and causing some problem.
Results of the surgery:
Most hairy nevi and other lesions are removed and replaced by skin grafts or skin flaps. Treatment with Laser also helps in vascular lesions. The results depend upon type of lesion but generally are good.