Lip Reshaping Treatment Chandigarh, Punjab, India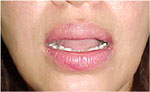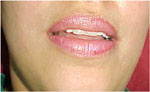 Good shapely Lips are integral part of a beautiful face. However lip deformity can happen because of birth defects such as cleft lip, burns or accidental injuries. The lips may be too thin or bulky as a part of normal growth. All such problems can be effectively treated by lip reshaping surgery.
LIP REDUCTION:
Operative & Post Operative:
Mostly it the lower lip that is bulky as compared to the upper. Such lips are surgically reduced under local anaesthesia. The excess tissue to be removed is marked from one corner to the other corner of the mouth. With the help of laser or radiofrequency cutting unit the tissues are removed, bleeding is controlled and area is stitched back. Entire surgery is done over the inside of the lip and no scar are seen outside.
Patients are discharged in the evening. A course of antibiotics and anti inflammatory drugs is given for about 5 days. Semi solid or liquid diet is recommended for the first two days. The swelling starts to subside after three days and stitches are removed after 7 days.
LIP AUGMENTATION:
Lips can be made to look fuller and plump by using injectable fillers or implanting tissues such as fat or dermal skin element by surgical means.
Operative & Post Operative:
Injection of filler is a simple technique that just takes about 5 to 10 minutes. These hyaluronic or collagen based fillers are deposited within the lips to make them more bulky. Such fillers last from 1 to 3 years and have to be repeated. Body's own fat can also be transferred surgically. Some fat gets absorbed but whatever stays is permanent.